There are lots of food businesses that you can choose from, but which ones are timeless? With all the fads that keep coming up, it may be hard to determine what is really going to work.
There are certain business ideas that have stood the test of time, however.
Here are sixteen classic food business proposal choices you might want to consider:
1. Coffee Bar
Do you love the aroma of coffee? If so, a coffee bar could be right for you. The equipment is relatively affordable and it's easy to make good coffee. You can sell your creations in the shop or take them with you as you roam around.

2. Ice Cream and Dessert Shop
Ice cream and desserts are almost universally loved by people, making business proposal ideas involving them generally safe. You can buy an existing shop or start your own company from home.
If you need a business proposal template for an ice cream shop or any other food business, check out Venngage. 
Also Read: Asia Pulp and Paper Innovation – Making Waves in the Paper Industry
3. Catering Service
If it's a food business idea that doesn't involve the big startup costs, catering is definitely one of them.
A single van can supply many events and most people will hire you again if they're pleased with your food.
4. Food Trucks
With the increasing popularity of food trucks, you now can find a business like this in most areas.
You'll be surprised at how much money you can make as you travel from one city to another and your customers love the convenience of being able to pick up their meals on the go!
5. Roadside Stands
If you have a family farm, you might want to consider building up a roadside stand on it. This is especially useful if your farm produces fruits and vegetables that are in season at different times throughout the year, like apples or strawberries.
Making a timeline for seasonal produce definitely helps in this kind of business. 
6. Diner
This is a business proposal that is food-related but not too expensive. You can open the doors of your diner and start serving customers right away.
Some cooks even own their own cars so they can bring in extra income by picking up and delivering meals every morning and night.
7. Sandwich Shop
Many people love sandwiches, so this is a good choice for your food business. You can also add other items to the menu such as soups, salads, and baked goods.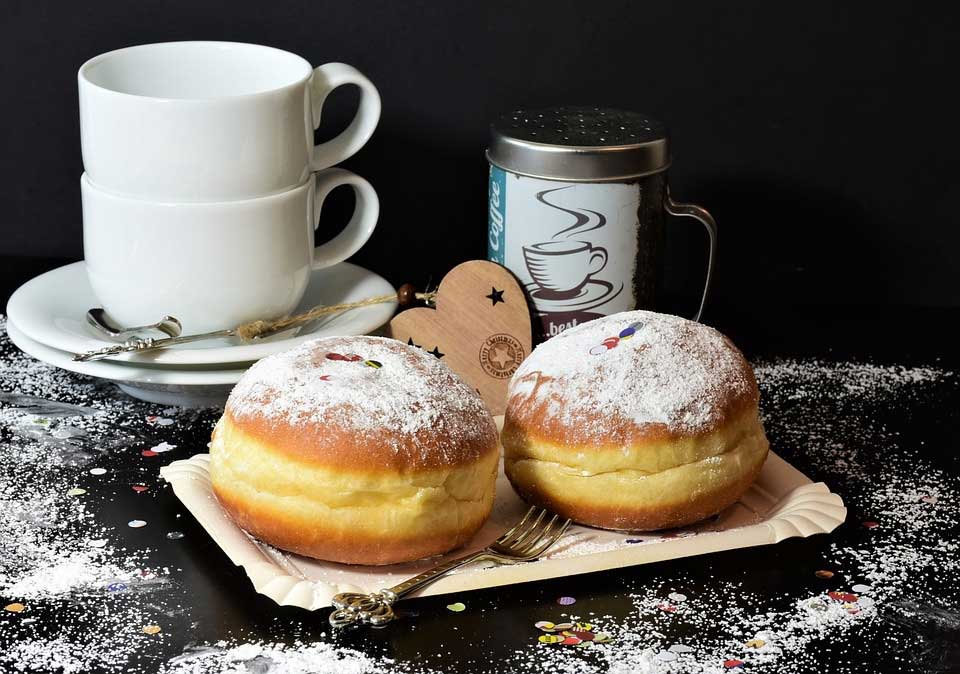 8. Donut Shop
If you love donuts, this is a food business for you! Since it's so easy to make them, you can have your very own donut shop open in no time at all. If you live in a small town, it could become one of the main attractions.
9. Catering Company
Like a catering service, you won't need lots of space to run this business. If you can deliver great food and keep your customers happy, they'll hire you again and recommend you to their friends!
This is a business proposal example that makes use of your vehicle so you can earn extra income by delivering meals to your customers.
10. Popcorn Company
If it's a food business that doesn't require too much investment, consider starting a popcorn company! You can buy equipment at low prices and the ingredients are just as cheap.
If you're good with flavors, you could even come up with your own creations!
11. Local Food Market
You could start your own market where you sell fresh, organic produce and other products to families in the area. If you're willing to work hard, this food business idea should do well if it's already successful in your region.
12. Farmers' Market
If you don't want to be chained down by a storefront or a truck, this is another food business idea worth considering.
You'll be able to sell your fresh produce and baked goods right where they're grown.
13. Food Truck Rallies
The popularity of food trucks means you can host events that bring them all to the same place as customers gather to sample their wares as well as check out the new trucks that arrive.
You can sell your own food or offer it for free as you draw crowds to your location.
14. Food Swap
You would probably need to buy some equipment, but if you know what you're doing, this can be a great way to get started with little money.
Everyone brings their home-baked goods and takes some new ones home with them!
15. Health Food Store
If you're passionate about healthy eating and products, you can open your own shop and share your knowledge with customers who come through your doors. It's not only a great way to earn, but also a great way to educate and help customers. 
16. Non-profit Organization
Another food business idea that doesn't require big startup costs is starting your own non-profit organization. You can supply food to homeless shelters or offer it to people who are struggling on their limited incomes.
These are some of the timeless business ideas you can explore in your quest for something that will work.
Also Read: How to Utilise Cryptocurrency in Business?
To Summarize
These are just some of the many food business proposal examples; there are many more. You might even be surprised at some of the great ideas you never knew existed.
So, if you have the money, the dedication, the passion, and the courage, why not try a food business?