Most professionals in Singapore consider getting an MBA to advance their careers to a higher level. This is because it's applicable to a wide range of industries and helps one acquire greater leadership and entrepreneurial skills that can help in efficiently running and managing a business successfully.
If you want to enroll in an MBA program in Singapore, you can visit the website https://www.psb-academy.edu.sg/disciplines/business-management-courses.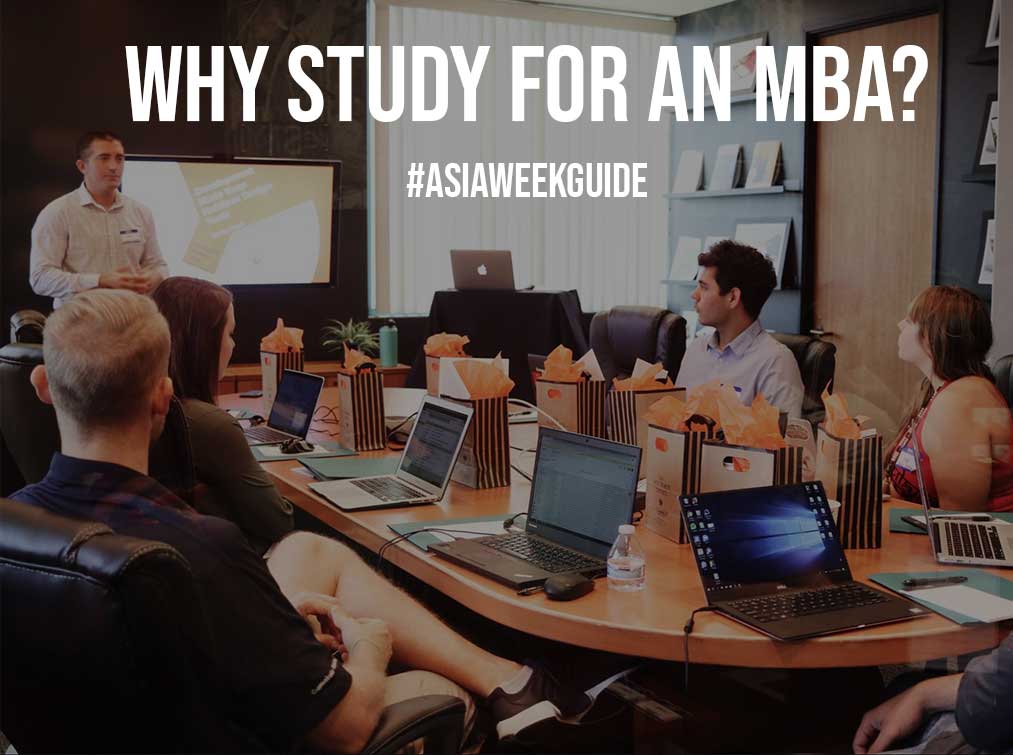 There are many reasons to study an MBA program, as explained below:
1. Develop better management skills
MBA programs help students and professionals to develop better management skills required in business.
Depending on your area of specialization, an MBA will help you manage various business situations, improve employee retention, create better marketing strategies, create strong connections and partnerships, keep track of business finances, etc.
Apart from these, you'll also get the chance to explore current trends in the business world and learn about new management techniques and tools.
Since the marketplace is ever-changing, you'll also be prepared for any dynamics in the business environment. This way, it'll be easy to adapt to the new business environment even if you change your career.
Also Read: Provide Thesis Writing Services to Students – Things to Keep in Mind
2. You can easily start your own business/company
If you study for an MBA, your entrepreneurial journey can be quite easy. You'll have all the basics of starting and growing a successful business. Even if you've specialized in a particular field, you'll still have the basic knowledge of smoothly running a company.
You can also find other colleagues with similar interests and form a partnership. You can then discuss and share ideas on what kind of company to start and where to start.
3. Better salary
Most people consider studying MBA programs because they provide greater remuneration benefits and job security compared to other programs. With an MBA, you can easily earn even twice more than people worth regular Master's degrees.
Some of the well-paying jobs for MBA students include human resource management, management analyst, business operations manager, market research analysts, finance manager, etc. In Singapore, the average annual salary for an MBA graduate is approximately $82,700.
4. Increased business networks
When you study in an MBA program, you'll have better opportunities to grow your business networks.
Your interaction with other students and teaching staff, including lecturers with great business management skills and experience, will expand your knowledge and expertise in business management.
This way, it'll be easier to achieve the set business goals and objectives since you already know what you're required to do at different times. You'll also discover new techniques to adapt to the changing business environment quickly.
Also Read: 6 Best Research Topics for College Students That Will Get Your Brainstorming Juices Flowing
5. Wide range of specialties
The business world is very diverse. There are many activities involved in running a successful business. Therefore, depending on your taste and preference, you can enroll in your favorite MBA specialty.
Some of the top MBA specialties include general management, strategic management, operations management, finance, human resources, information technology management, and consulting. The best thing about these specialties is that they apply in almost all industries.
In conclusion, these are some top reasons to study for an MBA program in Singapore. If you're still working or busy with other daily activities, you can enroll in part-time online classes.