A career in pediatrics is incredibly rewarding but it demands extensive training education and both mental and emotional fortitude. Moreover, when one knows that the parents of the patients are depending on you to assist in the recovery of their children, the challenge becomes more arduous than the rest. 
Pediatricians can also pursue additional medical specializations, such as child psychiatry dealing with their mental health, endocrinology, and other areas of expertise. However, the training required to become a specialist may necessitate additional years of education.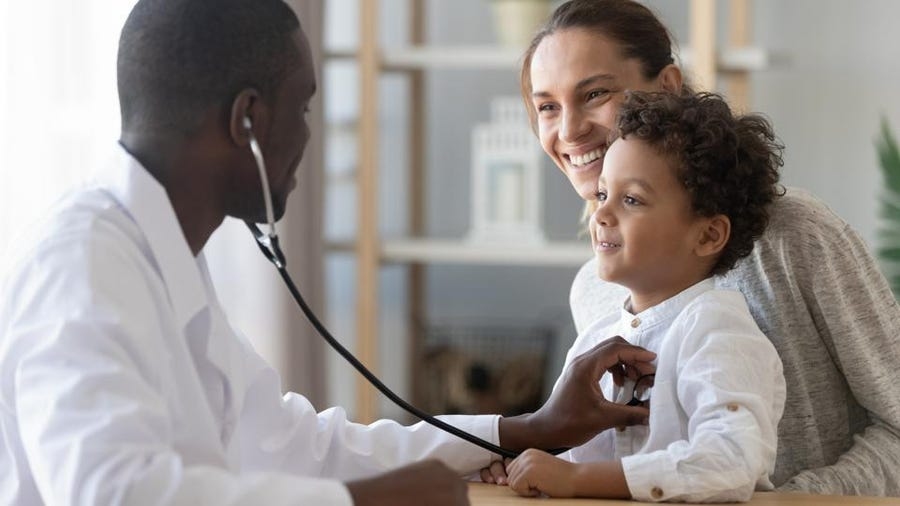 As a career option, one can start with the Pediatrics Course from Lecturio, which is comprehensive and covers the topics with interactive videos. 
Stepwise preparation for pediatrics
Complete a bachelor's program in science
Anyone desirous of getting accepted into a medical school has to study science in their bachelor's school.
After graduating from a science program preferably with life sciences like microbiology, pathology, or chemistry, with emphasis on subjects like child psychology, a person can apply for MCAT and when they get the desirable score, they can apply for a medical school program.
Also Read: How to become an Ayurvedic Doctor in India?
USMLE conducts the licensure exam that is required to be cleared by the time a med school student is ready to graduate and complete their residency program. \
This exam is divided into three steps namely 1, 2, and 3. Each stage covers a specific topic that will test the preparedness of medical school graduates to deliver patient care with safety standards.
Step 1 and 2 ideally has to be completed before residency and Step 3 can be finished during the residency program.
Plan pediatrics for residency
Residents choose their area of specialization and further related certifications in this field to establish a career path in pediatrics related to children's mental health, heart diseases related to children, pediatric pulmonologist, etc.
Residency is the period when the actual nuances and skills of the medical discipline that you have selected are. You will sharpen all possible skills related to the growth of children from birth to their adulthood that need a focused diagnosis and patient care. 
Signs of a good pediatrician
Patience
Children are not easy to handle and require a lot of care and constant attention when they are sick. Parents are particularly conscious about getting the best treatment for their kids and often ask many questions in anticipation of helping their kids in the best possible manner.
If you are naturally calm around people and know how to get things done smoothly without noise or disagreements, then you will do well as a pediatrician. 
Easily trusted
A pediatrician has an appealing personality and wins the trust of a child effortlessly with their pleasant disposition.
Children need to speak out about their fears so that the doctor can analyze the pain points better. A child in pain is scared and finds it tough to speak to strangers and sometimes even their parents.
A doctor has to permeate through the levels of fear and distrust that children experience and get them to speak about their ailments. If you are patient then it is possible that you can polish your skills to amuse children and get them to talk about themselves.
A self-learner
Lifestyle diseases like diabetes are common in children leading to many complications like the inability to recover from any diseases and even death in some cases. A well-read pediatrician can aid his patients through their recovery by trying new techniques to suppress the symptoms and help children lead healthy lives through better choices of diet and nutrition. 
A pediatrician has to experiment with as many disease prevention methods as possible when they are dealing with their patients.
To know the latest changes in clinical research that help with children-related diseases, a pediatrician should be an ardent reader who wants to explore the best solutions for his patients.
Patient-centric
A pediatrician always values his patients and tries to think out-of-box- and walk the extra mile for their patients. Children are always made to feel special as their needs are special.
A pediatrician is a friend they can confide their feelings in and is still aware of getting them to take the medicine and reprimand them assertively if required. 
Effective communication
A pediatrician has to talk to the parents or the family members of the patients who in this case are little children.
They have a dual duty of both keeping their patients entertained with positive reinforcements and even setting realistic expectations for the families in a manner that they can stay strong and focussed during the tenure of patient care and the post-convalescing period. 
Sometimes the patient's parents are more endearing than the children who may seem strong and understanding. The parents of a child may go to any extent to get the right information to the point that they will repeat their questions to get the right answers from their child's doctor.
Without hurting anyone's sentiment, communicating the treatment plan and call for action through affirmative intonation is a sign of effective communication skills that pediatricians develop over time. 
If you have a knack for these qualities and feel that you can make a difference in the world of medicine and help children recover from illness and bounce back with robust health, then you can consider being a pediatrician. 
Also Read: Top 5 Reasons to Study a Bachelor's Degree
Conclusion:
A doctor devotes many years to educating and training themselves to emulate in the field of clinical discipline they have selected and serve their patients with utmost warmth and safe care. 
The ability of pediatricians to save children from dreadful diseases and keep them entertained at the same time is a deftness that can be useful for anyone desirous of becoming one.
However, sound clinical skills, critical thinking, and immediate decision-making are some other important skills that will always be part of every doctor. 
It is necessary to develop these skills and always work on improving their knowledge related to clinical procedures and disease management to employ new techniques in preventing unhealthy practices and promoting good health.