Tether (USDT) is one of the cryptocurrencies that has constantly been ranked among the top twenty cryptocurrencies worldwide. It also has a market capitalization of over $60 billion. Though not as popular as Bitcoin and Ethereum, it certainly is as popular as Cardano, XRP, Dogecoin, and other altcoins.
Its USDT to INR conversion rate is also pretty lucrative for many investors. If you're a crypto enthusiast willing to add Tether to your portfolio, don't do it before reading this article.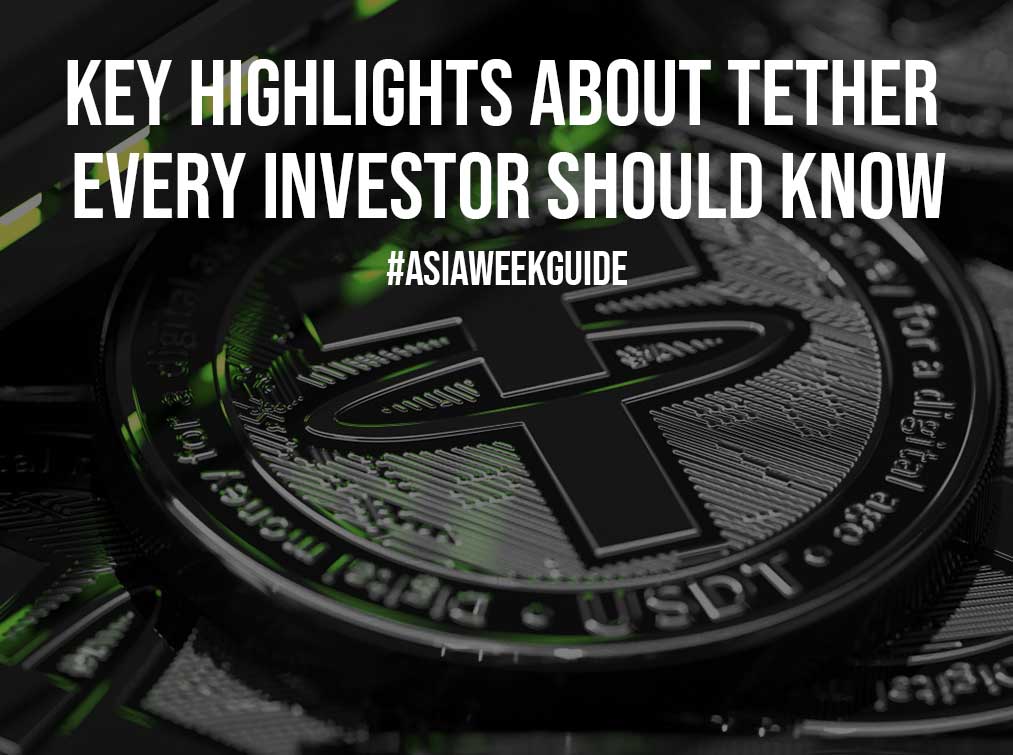 To ensure you make a relatively informed and wise crypto purchase decision, we've listed things you should know before buying Tether. So let's head quickly to the points shared below. 
Tether Limited, the company behind Tether, is controversial
The tether may appear safe because it's a stablecoin, but there's a reason to be cautious regarding it. The company that issued Tether, Tether Limited, doesn't have the best reputation.
The biggest issue is its reliability. Tether Limited previously claimed that every Tether was guaranteed by $1. It was later found to be false. 
Then, in March of 2021, Tether Limited disclosed data regarding its reserves. The information revealed that only 2.9 % of Tether is secured by cash.
Tether Limited was also the plaintiff in a lawsuit concerning an alleged cover-up in connection with the crypto exchange Bitfinex. It is true that the same firm controls both Tether Limited and Bitfinex. 
In the words of the New York Attorney General, when the missing $850 million was reported from Bitfinex, it took at least $700 million out of Tether's reserves to pay for the losses. If you want to trade a little safer, you can consider going ahead with Litecoin.
Its demand has been pretty high compared to Tether, and the Litecoin to INR rate has also been reasonably lucrative for many investors.  
Also Read: Let's Take a Closer Look at the Top 5 Digital Currency Platforms
The stablecoin Tether is Linked to the U.S. dollar
A stablecoin is a popular cryptocurrency that is tied to another asset. Many stablecoins, such as Tether, are based on the U.S. dollar. It is intended to have equal worth, with 1 Tether equal to $1.
Because Tether's price is designed to reflect the dollar, this isn't the kind of currency you purchase and hope to see its price rising.
The Price Keeps Fluctuating Around $1
The price of Tether is supposed to remain at $1. Most of the time, it has held the value of $1. But, there were instances when there was a difference in value.
The reason for this is demand and supply. If the price of crypto is falling and investors wish to sell their less volatile assets, the demand for Tether will increase, which can raise the cost. This was the case in 2020 when the price briefly increased to $1.06. 
The negative news surrounding Tether has caused its price to decrease in the past. It was worth $0.90 for a brief period in the year 2018.
In these situations, Tether Limited can adjust the amount of supply to bring the price in line. It is essential to keep at heart the fact that, legally, there is no guarantee that the Tether purchased can be redeemed for $1.
Also Read: What is EtherDelta Exchange? How to use EtherDelta?
The Tether can be Used for Various Purposes
Tether might not be the best choice as a crypto investment; however, it can serve numerous purposes. It generally takes days to transfer funds out of a checking account of an exchange. If you'd like to have money in your account to purchase cryptocurrency without waiting, you can buy Tether. 
You can then utilize your Tether to pay for the purchase. You can also use it to transfer funds between different exchanges or digital wallets. It is even possible to transfer funds between your personal accounts on an exchange or to transfer money to a different person using Tether. 
Although Tether is a rather lucrative cryptocurrency that has been gaining investors' attention for years, we'd advise investing in it only after doing your own research.